This holiday weekend was filled with tons of business, and definitely lots of cooking. One of Ashleigh's friends was turning 21 on Saturday, so Ashleigh and her other friend had planned a surprise murder mystery dinner. Alan and I and our siblings and their spouses had done a murder mystery dinner when Ashleigh was little and I think she has very fond memories from that, so it seemed like a great idea to celebrate Rachael's 21 birthday! And it was. We spent much of the day on Saturday cooking lots and lots of lasagna and chicken alfredo. We also made this awesome garlic bread that all of my kids love. We also got out the chocolate fountain that I had bought for Ashleigh's bridal shower and cut up fruit and stuff to dip in it. That is always so yummy!!! The dinner was so much fun, but I am afraid we mostly forgot to eat. There was so much to think about and remember and there were questions that we needed to ask other characters! It was a blast and Ashleigh and Kendra did such a good job thinking of everything. This picture shows me threatening to reveal some secrets that the maid had been keeping...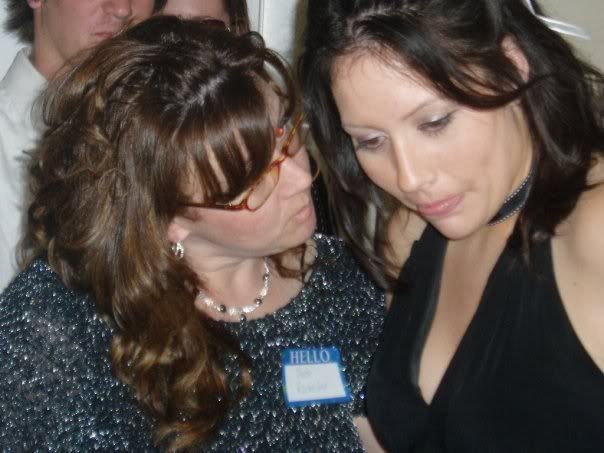 On Monday we had some of our family over and had a cookout. Memorial Day is such a great time to stop and think about the huge sacrifice made by so many. I am proud that my grandfather, my father-in-law and husband have all served their country in the armed forces.
It was a great weekend, although the Chapmans are on my mind so often. I keep thinking of their huge loss and also how they are ministering to their son. I think having teenage drivers in the house has connected me to that part of the situation. It happens in the blink of an eye. Keep praying for this family.
I hope you all had a great weekend!!